Halloween Ideas during Coronavirus
Halloween has grown more and more popular each year, but the traditional Trick or Treat excursion is definitely off the table this year due to coronavirus.  We have put together our best ideas on how to make Halloween still exciting for your little ones this year. 
Pumpkin Picking
In the run up to Halloween, go to a local farm for pumpkin picking with safe social distancing. Enjoy a fun filled day with your children to pick some extra special pumpkins to carve at home. Go for lots of different sizes and types of pumpkins to vary your display. We love this guide from Good Housekeeping for the best pumpkin patches around the UK this year.
Decorate your house to the Max
This is the year to go overboard with decorations as you will be spending more time in the house. Create an impressive front porch decoration using lights and balloons. Create some balloon columns using a simple quad stacking method and add a giant bat or ghost balloon on top to create height.  Decorate the column with some tiny led fairy lights so that everyone going past your house can see the full effect. 
Don't forget to decorate your windows in the front room and add lots of pumpkins and candles in the windows to create a truly impressive display from outside.
Make a cool bat display going up the wall in the hallway or covering the mirror in the living room.
Use lots and lots of white spider web. This versatile decoration is super cheap and goes a long long way.  It will instantly transform any area to give it a spooky feel. Drape over balloons on the stairway, over lights, mirrors, pictures.  Put it everywhere. Best of all when Halloween is done simply pick it up and put it back into a big bag ready for next year.
Add some ivy from your garden or local park to your decor.  This gives it a spooky feel but costs nothing!  It also gives it a great contrast.
Lift your spirits by going for a colourful Day of the Dead Party theme. This bright and colourful party theme gives you lots of fantastic crafts for the children to make in the run up to the 30th October and looks amazing in photographs.  Check out our Day of the Dead pinterest board.
Check out all our Halloween Collections for lots of cool decorations and balloons. 
Trick or Treat
Instead of going from house to house collecting sweets instead go for a walk on the evening of Halloween with your children to look at all the house decorations in the local neighbourhood.  Give an award as a family to your favourite house.  Count the number of pumpkins that you see along the way.
Halloween Crafts
You basically want to fill out the whole of Halloween with lots of different crafts to take away from the fact that you can't have a big party or go out Trick or Treating.
Start in the morning with a family pumpkin carving competition. Go on pinterest to find lots of great examples to copy.
Paint pumpkins in lots of different shades to match your party scheme.  You can go pretty with pinks and golds or have a black, white and gold scheme.  Maybe you want to do a rainbow collection.  You can also decorate the pumpkins with stick on jewels, glitter or googly eyes.
Make slime lots of fun slime recipes on pinterest.
Make a spider or bat pinata - we love this one from Make and Tell 
Make some giant balloon spiders to hang on the wall.  Take a large balloon (11 inch or 16 inch) and a smaller balloon (5 or 7 inch) and blow them both up and tie together.  Take some 8 lengths of uncurled wire coat hanger or craft wire and hot glue some faux fur to it. Twist them together to create 2 sets of 4 legs. Attach the legs to the balloon tie area with some black pipe cleaners and bend the legs into shape.  Hang with clear fishing line from one of the legs or bend around some large bunches of twigs sprayed black and lots of spiderweb decorations to complete the look.
Create a bat table centrepiece by cutting out bat shapes from sparkly black card and then hot glueing them to twigs sprayed black.  Super easy but will keep the children busy for ages. 
Halloween Cooking
Make spooky chocolate spiders.  See our blog from 2018
Make some cute ghost cookies.  We loved this recipe from the Juniper Bakery
Make some spider pizzas.  Take a simple margarita pizza cut some black olives up and arrangement them into spider shapes.  Super easy!
Halloween Games
Garden Glow Hunt
Get lots of light up bracelets, glow sticks and other glow in the dark objects and hide them around the garden for a cool and spooky garden hunt.  You could put little packets of sweets next to each glow in the dark object.
Indoor Scavenger Hunt
Create a scary scavenger hunt for the children around the house. Start with one clue which leads to an item in a particular room and then leave a clue at that item for the next item.  Maybe hide the clues in different Halloween decorations.
Zoom Costume Party
Link up with all your family and friends to host an online Halloween costume party.  Get everyone to vote for their favourite outfit and reveal the winner!
Halloween Movie Night
Towards the end of the night sit everyone done and watch your favourite Halloween inspired movies, making sure that they are age appropriate of course. For the little ones check out something like The Adams Family or Caspar the Friendly Ghost, Hocus Pocus or Room on a Broom.
We hope you enjoyed our round up of ideas and would love to know what you think?  Pop us a comment in the form below.
Check out all the cool Halloween decorations, balloons and tableware on our Halloween collections page.
Leave a comment
Comments will be approved before showing up.
---
Also in Blog Posts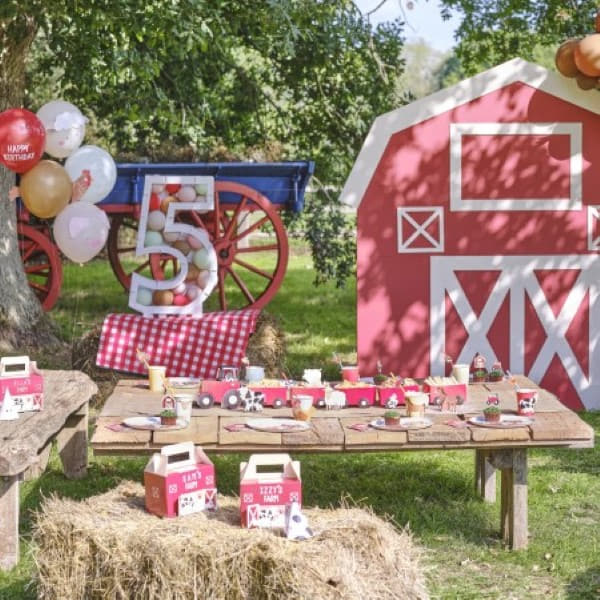 Our blog post will show you how to throw a fun farm themed party that will delight any little boy or girl. We have lots of ideas for easy farm themed party decorations and party food. The Farmyard Party Theme is extremely popular as it is an easy choice that works well for both boys and girls.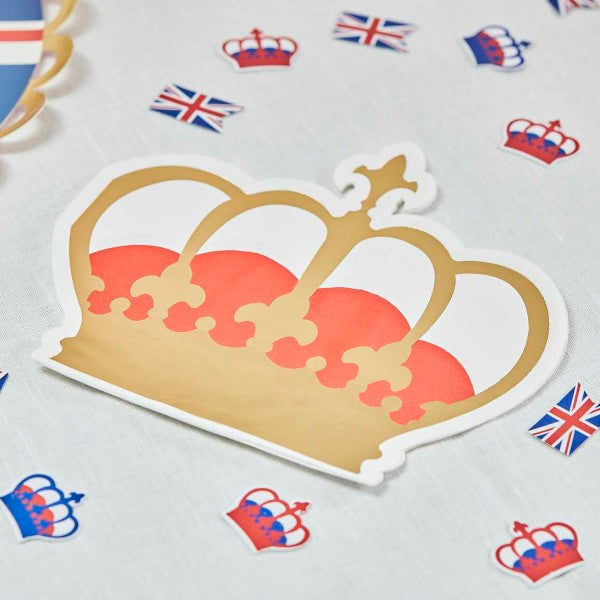 This year King Charles III will be crowned at his Coronation and just like the Jubilee we will be celebrating across the nation. Our Coronation Party guide has lots of fabulous ideas to help you organise the best street or garden party ever to celebrate the Coronation.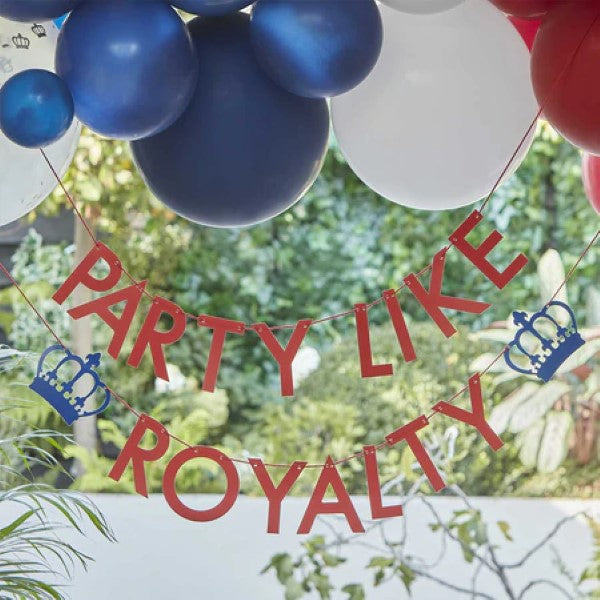 This year the Queen celebrates becoming the first British Monarch to reign for 70 years and everyone will be celebrating across the nation.  Our guide will show you how to organise the party ever whether it is in the street or at home in the garden.