How to Hold a Day of the Dead Party
Halloween fever has taken over the UK in recent years and it is fast becoming a staple party occasion in many households. It's a great excuse to invite over neighbours, friends and family and for everyone to dress up.  A Day of the Dead Party theme is a great alternative to the traditional Halloween Party.  Día de Los Muertos is a bright and colourful option especially if you have younger ones. 
Our blog will provide you with some inspiration on how to achieve the look.  You can also purchase some of the products mentioned in our Day of the Dead Party Collection
Set the evening off to great start with lots of cool mexican and latin music to really raise the party atmosphere.
One of the cool things about a Day of the Dead Party is the amazing options for face painting.  Use lots of dark make up around the eyes and add pretty stick on jewels and other brightly colour patterns around the rest of the face.  
For your party costumes think skeletons, brides and mexican themed costumes.  Floral headbands with skulls added, lace, ribbons, veils, top hats and men in suits all work perfectly.  For accessories use black flowers, fans, capes and eye masks.
If you want to calm things down at the end of the evening you can always watch the Disney film Coco as it takes place on the Day of the Dead. 
Food and Drink
For the party food you can really go wild with your imagination.  There are so many wonderful ideas on pinterest from gingerbread skeleton biscuits, to Skull biscuits. Mexican party food goes down well. Dishes such as tacos, quesadillas, fajitas, chilli and nachos are easy to prepare in advance and you can make spicy and plain versions for children and adults.
For drinks think tequila and margaritas.  For children add skull decorations to the front of glass or plastic bottles and serve with straws.
We used our bright and colourful Day of the Dead Tableware collection which can be purchased here.
Decorations
Central to a Day of the Dead Party are flowers. You can use a combination of tissue, real or artificial.  We made some large tissue pom pom flowers very cheaply and easily in just a few minutes. These were great as they covered a large area over the mantelpiece.  Alternatively you can buy tissue pom poms in lots of colours and hang them together alongside fan garlands or rosettes.
Another idea is to have some sort of central altar with a cross at the centre.  We made ours out of strong cardboard and stuck screwed up tissue paper balls in a pattern on it.  It took minutes to make and again was super cheap and effective.
Make sure that you have lots of candles or if you have children attending use led tea lights. You can use glass jam jars with the led candles or wine bottles with long church candles and spray the glass black.
The colourful backdrop was made out of crepe paper streamers in lots of pretty colours. Simply hang some string in the area you want to cover and then either loop the streamers over the top to double them up or attach them to the top with some cellotape. In front of the backdrop we hung a Gold Day of the Dead Garland.  You can also hang pretty paper garlands around the room or along the front of the buffet table.
A fun idea if you have children is a pinata. We made ours using a 16 inch balloon and covered it with paper mache. Make sure that you cover the balloon in at least 3 layers leaving a hole at the top to add the sweets.  Each layer was allowed to dry between coats. Once it was fully dry it was painted in a bright fuschia pink. Finally we painted on a dead face in black and finished decorating it with a brightly coloured pattern. Then all you need to do is pop the balloon and fill the pinata with sweets and small favour toys.  Add a couple of holes to attach ribbon for hanging and then seal it shut.
For the table decoration we painted a pumpkin white and then decorated it with a black skull face and added a top head to finish it off. 
Balloons
A balloon garland makes an impressive breakdrop and looks perfect alongside a crepe streamer backdrop.  We used a combination of black alongside fuschia pink, bright yellow and lime green.  You can order bespoke coloured balloon garland here.
Skull supershape balloons look impressive on balloon columns.  Simply blow up your balloons to 9 inches and tie together in pairs and then twist a pair around another pair to form a flat quad.  Then criss cross the quads and tie them together using some curling ribbon or a long modelling balloon if you have one to hold the column in shape.
For other Halloween party supplies see all of our Halloween Party Collections here.  If you are local to Ruislip we offer balloons for collection so check our Halloween Helium Party Balloon collection.
Leave a comment
Comments will be approved before showing up.
---
Also in Blog Posts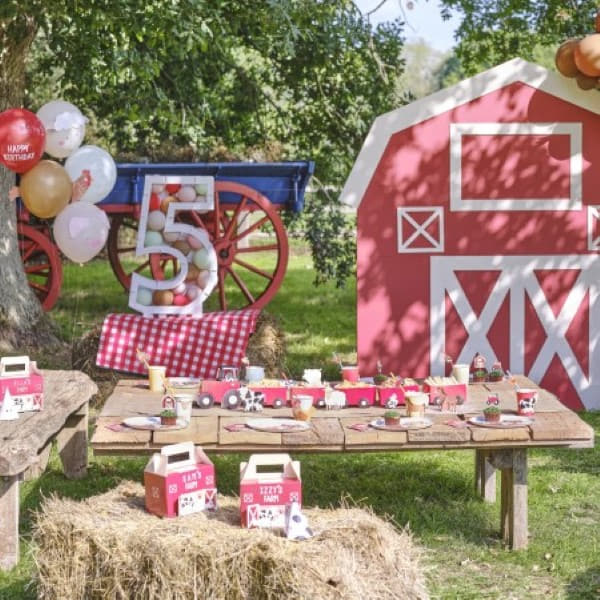 Our blog post will show you how to throw a fun farm themed party that will delight any little boy or girl. We have lots of ideas for easy farm themed party decorations and party food. The Farmyard Party Theme is extremely popular as it is an easy choice that works well for both boys and girls.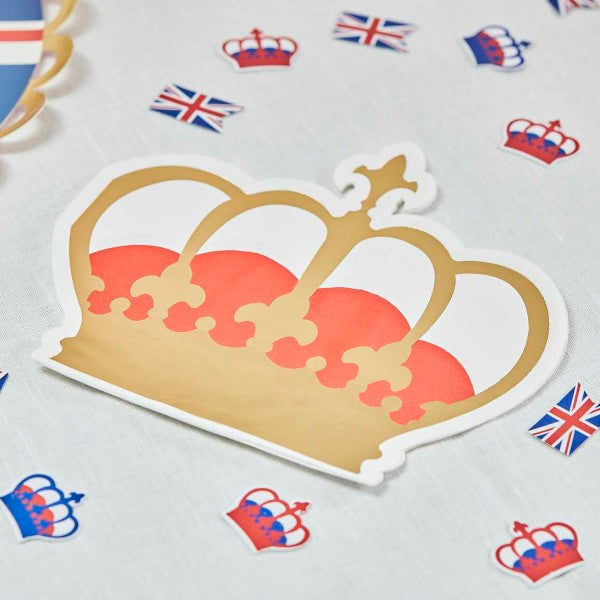 This year King Charles III will be crowned at his Coronation and just like the Jubilee we will be celebrating across the nation. Our Coronation Party guide has lots of fabulous ideas to help you organise the best street or garden party ever to celebrate the Coronation.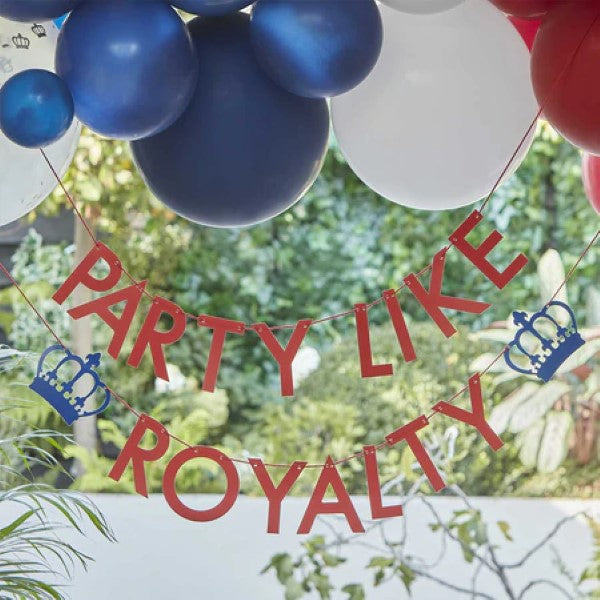 This year the Queen celebrates becoming the first British Monarch to reign for 70 years and everyone will be celebrating across the nation.  Our guide will show you how to organise the party ever whether it is in the street or at home in the garden.