The Best Party Ideas for your New Year's Eve Party
Make your New Year's Eve Party extra special this year by incorporating some of our ideas.  Based in Ruislip, Greater London we offer a pre-order and collection option for all of the items listed.
Garlands
Garlands and arches are perfect to make a stunning centrepiece at your party.  We are able to provide garlands for you to collect yourself ready to hang at home or we can do balloon installations. We can make the garland to suit your own bespoke colour scheme.  The garland below is a 2 metre garland that you can order for a collection and these fit in most family sized cars.
We also offer kits for you to make your own garland like the stunning gold and white balloon garland below. You can also order our bespoke kit and choose your own colours to suit your party scheme.
Ceiling Balloons
Ceiling balloons really scream party and can add real wow factor as your guests enter the main party room.  We can do lots of different colour combinations.  The ceiling balloons come with long ribbons which help to hold the ceiling balloons straight and provide some extra glitter. The other option for ceiling balloons is inflated orbz balloons which are perfect for houses with higher ceilings.
Balloon Bunting and Backdrops
You can use balloon bunting to make a statement centrepiece on the wall.  Either have the words "Happy New Year" or hang 14 or 16 inch numbers to say "2024".
There are lots of easy ways to create a backdrop.  You can use door curtains as above or we have kits like the fringe backdrop below.
Another different idea is the crepe streamer and we have ready to go DIY sets plus you can order crepe streamers individually to create your own look. Simply hang some string across a wall and pull it tight.  Cut long lengths of crepe streamers and secure each piece across the top with a little bit of hidden cellotape at the back. Cover the top with a balloon garland. Trim the bottom of the crepe steamers so that they are all around the same length.
You can also create a stunning backdrop using glittery door curtains. To get the best effect use mulitiple on top of each other to create layers and this will achieve a really full backdrop.
Decorations
We have lots of different sized bunting in a range of colours. But for New Year's Eve you need to go all out with the glitter and our stunning luxe gold glitter bunting is perfect.  It also comes with a matching gold glitter table runner which is perfect for a Christmas lunch or to use on the buffet table.  Best of all both can be reused year after year. 
Rosette fans are a nice way to create a backdrop over the mantelpiece or the buffet table.  Group together alongside other decorations to create an interesting mixture of styles and colours.
You can use rosette fans alongside honeycomb balls or pom poms decorations and tassel garlands. Another lovely decoration for New Year's Eve are our card star decorations.  These come in silver, gold (as seen above) or red.
Accessories
Another nice idea is to have some fun party hats for everyone.  We have several options see our dress up collection.  These really help everyone get into the party spirit and look fun in photos.
Another essential for New Year's Eve is a confetti cannon to mark midnight and the start of the new year.  You can also use table confetti to decorate the buffet table to add some extra sparkle. Check out all our Confetti cannons and table confetti.
Another nice idea is to create memories using some photo props. This gold set of "Lets Celebrate photo props" has lots of fun signs to use.
I hope that we have given you some ideas on how to make your New Year's Eve party amazing.  To browse our full range of different New Year's Eve Party collections see this page.
We would love to hear your feedback so please leave a comment below!
1 Response
Leave a comment
Comments will be approved before showing up.
---
Also in Blog Posts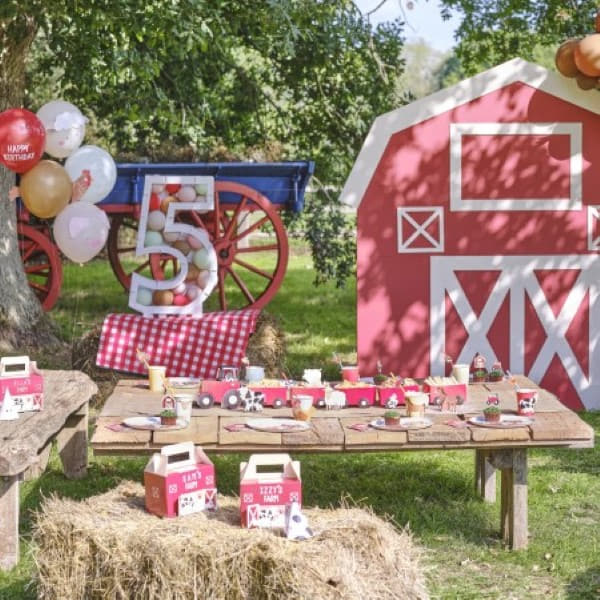 Our blog post will show you how to throw a fun farm themed party that will delight any little boy or girl. We have lots of ideas for easy farm themed party decorations and party food. The Farmyard Party Theme is extremely popular as it is an easy choice that works well for both boys and girls.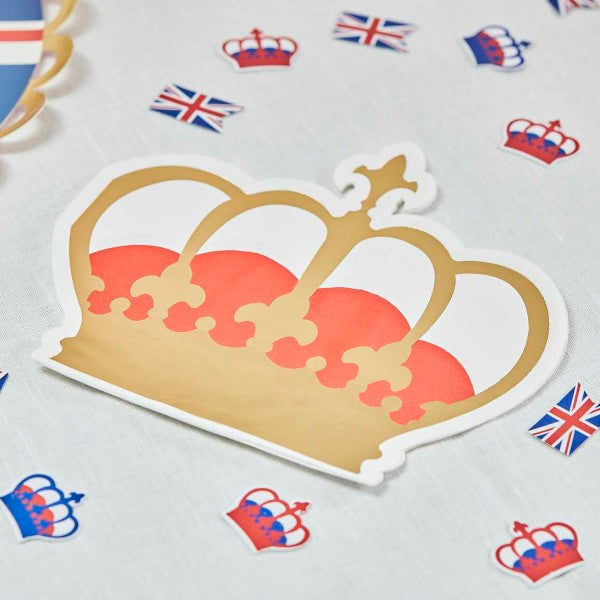 This year King Charles III will be crowned at his Coronation and just like the Jubilee we will be celebrating across the nation. Our Coronation Party guide has lots of fabulous ideas to help you organise the best street or garden party ever to celebrate the Coronation.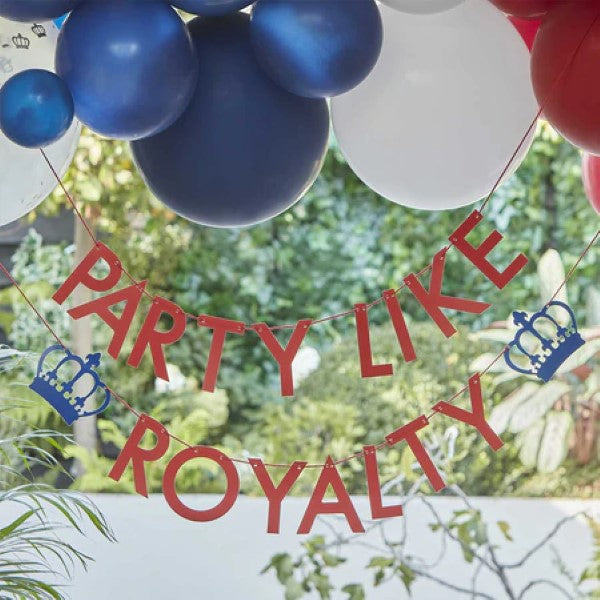 This year the Queen celebrates becoming the first British Monarch to reign for 70 years and everyone will be celebrating across the nation.  Our guide will show you how to organise the party ever whether it is in the street or at home in the garden.