8 Amazing Ways to Decorate at Parties using Crepe Paper Streamers
Photo source Pinterest (photo owner unknown)
Crepe paper streamers are one of the cheapest decorations and they really go a long way if you know what to do with them. My Dream Party Shop has rounded up the best and most exciting examples of ways can you use crepe paper streamers to decorate your party from across the internet.
1. Decorating Large Spaces with Crepe Streamers
This blog post from online party resource Oh Happy Day shows how you can easily and cheaply fill a large space like a hall or a marquee with colour by using crepe streamers and hanging them across the ceiling.  Drape them a little to form a couple of loops and you instantly have a rainbow of colour, perfect for adding maximum impact as guests arrive.  Imagine how amazing this would look if you just used one or two colours as well.
Here is another stunning example from
Kara's Party Ideas
for a Lisa Frank Rainbow Inspired Party, showing another way to hang streamers across the ceiling.
 2. Decorating Ceilings with Crepe Streamers
Another twist on this idea is to hang the crepe streamers around a centrepiece in the middle of the room. We love this decoration by Swankyswell on Project Nursery Use honeycomb balls or balloons to create your focal point or you could use one of our large Disco ball shaped balloons alongside our silver crepe streamers.
3. Using Crepe Streamers to Decorate a Buffet Table
This is a super simple idea.  Just use the streamers to create a stunning pop of colour across the centre of a buffet table.  You could also use this idea along the whole of a party table.  Simply use some glue dots to stick the streamers to the table cover or double sided cello tape.  
4. Create a Stunning Photo Backdrop
Create a picture perfect moment using crepe streamers as a backdrop. Stick your lengths of crepe paper to the wall using glue dots.  Then cover the top with one of our balloon garland kits or honeycomb balls. We love this pretty set up by Glorious Treats in particular.  Such pretty colours!
We have a stunning Blush and Rose Gold Backdrop in our Photo Backdrops collection.
5. Make a DIY Tassel Garland
Handcrafted Parties showed how easy it is to make your own tassel garland.  These can then be hung on ribbon or used as stunning balloon tails.
6. Make Pretty Confetti 
Rachel Swartley has a blog showing you how to make pretty confetti out of crepe paper.  You can create the perfect table confetti to match your party's colour scheme.
7. Use as a Balloon Tail
 A really simple way to give your helium balloons the wow factor is to add some pretty crepe paper streamers as balloon tails.  Make sure you are using larger helium balloons which are 18 inches or much much larger or the tails will be too heavy for your balloons and will affect their float time.
8. Create a Fringed Garland
Subtle Revelry showed us how to create a layered fringed garland using crepe streamers.  Mix and match your colours to create a bespoke garland to match your party.  Add as many streamers as you want to create different looks.  Hang horizontally or vertically in bunches.
Hopefully we have given you some inspiration to show you just how flexible crepe paper streamers are for decorating. So make sure that you purchase some for your next party!  You can view all our crepe party streamers in our Crepe Streamers collection.
Leave a comment
Comments will be approved before showing up.
---
Also in Blog Posts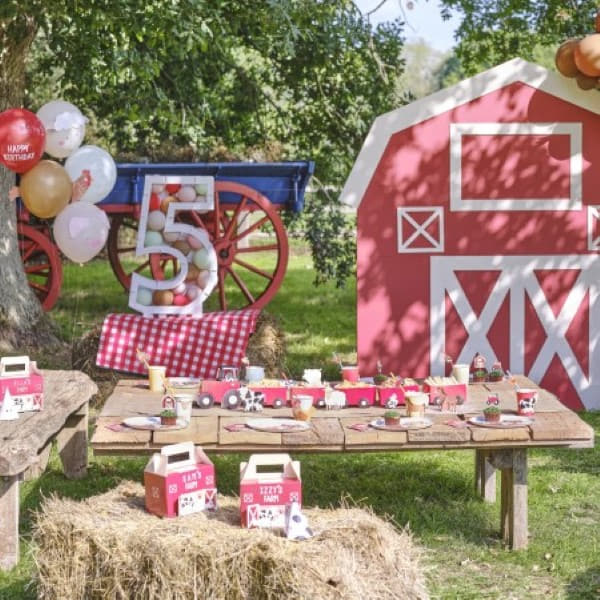 Our blog post will show you how to throw a fun farm themed party that will delight any little boy or girl. We have lots of ideas for easy farm themed party decorations and party food. The Farmyard Party Theme is extremely popular as it is an easy choice that works well for both boys and girls.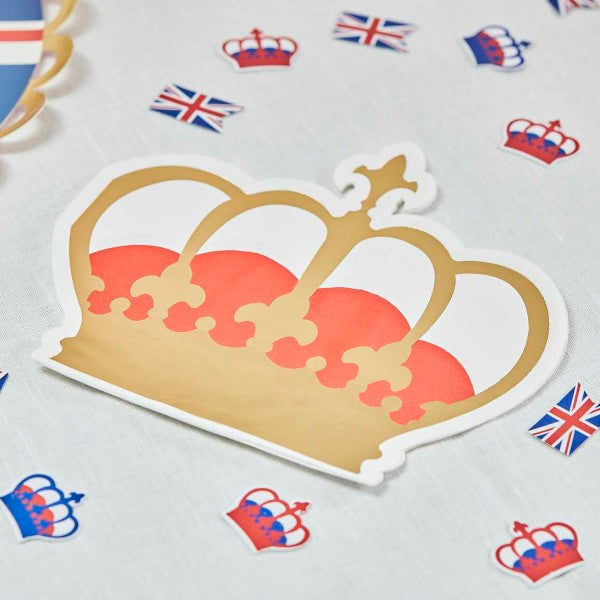 This year King Charles III will be crowned at his Coronation and just like the Jubilee we will be celebrating across the nation. Our Coronation Party guide has lots of fabulous ideas to help you organise the best street or garden party ever to celebrate the Coronation.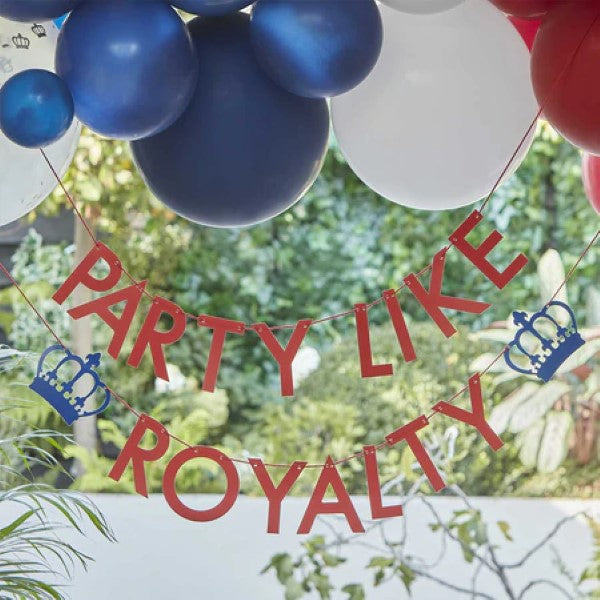 This year the Queen celebrates becoming the first British Monarch to reign for 70 years and everyone will be celebrating across the nation.  Our guide will show you how to organise the party ever whether it is in the street or at home in the garden.