How to Create Fun Christmas Reindeer Balloons
Spend some quality time with your children this Christmas and make these fun Christmas Reindeer Balloons.  They are super easy to make, but will be great fun to play with and look really cute.
What you will need:
11 inch balloons - colours of your choice
Glittery card in a range of colours - or plain matt card if you prefer
A low temperature glue gun
Scissors
Our reindeer antlers, nose and eyes template - download here.
Cardboard for the template
A pencil
An electric or hand balloon pump
Balloon sticks for displaying - you can purchase these here.
1) Assemble all the items in the list above.  Take your balloons.
2. Blow up your balloons using an electric or hand pump.  You can buy one on our site here.
3. Download the Reindeer antlers template.  Cut all the sections out and draw around the paper templates onto card to create card templates.  Cut out the individual card templates for the nose, eyes and antlers.
4. Next you will need a selection of colour card or glitter card whichever you would prefer.
5. Place your card templates on a sheet of your coloured or glitter card and cut out each separate part.  You will need two reindeer antlers facing in different directions.  Don't make the same mistake as me and cut out two facing the same way!  You can use the paper eyes from the template or thin black card, whichever you prefer.
6. Here you can see the final antlers, nose and eyes.  I would suggest mixing and matching the colours of the antlers and nose with the balloon colours.
7. Next prepare your glue gun.  Plug it in and let it heat up and then insert your glue stick.  Put glue on the bottom inch of each antler and stick on to the back of one of the balloons.
 8. Finally using the glue gun stick on the nose and using pritt stick glue on the eyes in your preferred location.  Voila one fun festive reindeer!
9. Use a balloon stick to display the balloons.  Voila one fun festive reindeer!
Leave a comment
Comments will be approved before showing up.
---
Also in Blog Posts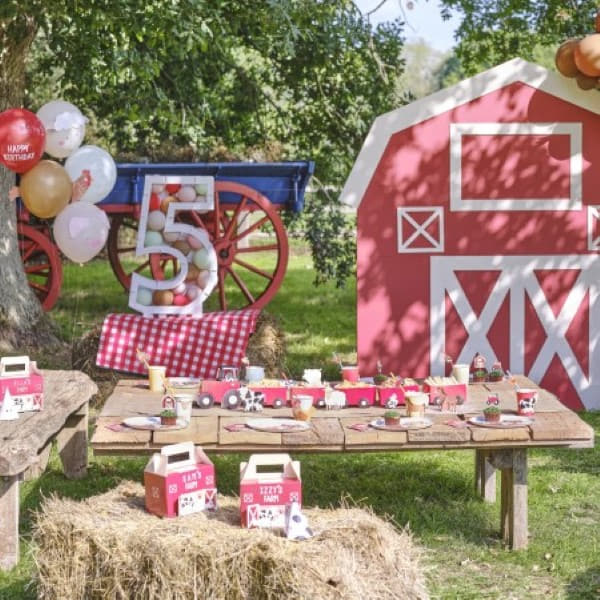 Our blog post will show you how to throw a fun farm themed party that will delight any little boy or girl. We have lots of ideas for easy farm themed party decorations and party food. The Farmyard Party Theme is extremely popular as it is an easy choice that works well for both boys and girls.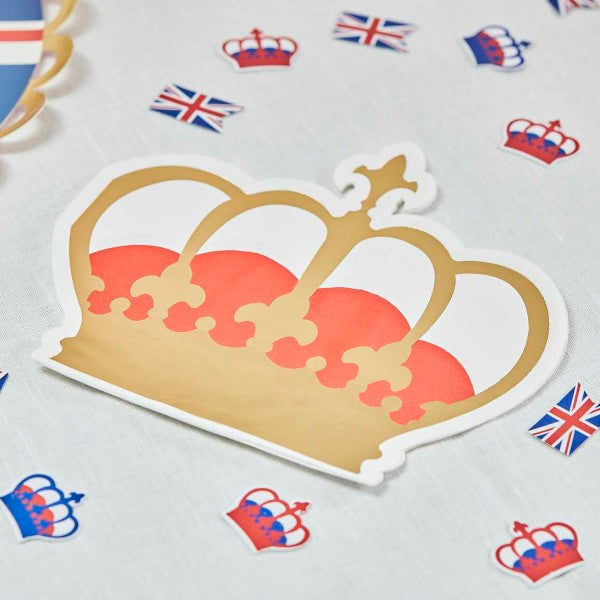 This year King Charles III will be crowned at his Coronation and just like the Jubilee we will be celebrating across the nation. Our Coronation Party guide has lots of fabulous ideas to help you organise the best street or garden party ever to celebrate the Coronation.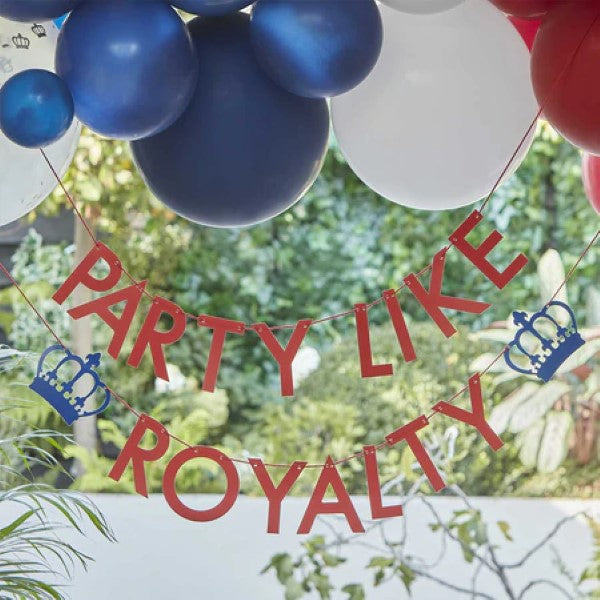 This year the Queen celebrates becoming the first British Monarch to reign for 70 years and everyone will be celebrating across the nation.  Our guide will show you how to organise the party ever whether it is in the street or at home in the garden.