How to Throw a Farm Themed Party
Our blog post will show you how to throw a fun farm themed party that will delight any little boy or girl. We have lots of ideas for easy farm themed party decorations and party food.
The Farmyard Party Theme is extremely popular as it is an easy choice that works well for both boys and girls.
Farm Party Tableware
My Dream Party Shop has a cute Farmyard party collection which will be the talking point of your party.  It features a range of cute animals in a bright and colourful design which is sure to appeal to everyone attending your party.
The farm theme gives you lots of scope to use items that you may already have around the house like wooden bowls or wicker baskets or accessories like a pig ornament or a metal tractor toy. A stylish fortnum and mason picnic basket can be used as a prop at the back of the buffet table and if the party is being held outside you can use lots of tartan or checked picnic blankets.
Use wooden eco friendly cutlery and either tie it together with rustic string or twine or make some cute white pocket envelopes to hold the cutlery at each place setting. Make the envelopes out of white paper and add black cow print shapes.
The theme lends itself well to rustic table settings also. You can use straw bales as seating and then build yourself a rustic wooden plank table or use wooden palettes covered with some mdf and then put a gingham table cover over the top or use one of our artificial grass table runners.
When decorating the buffet table it is useful to use little signs to reinforce the theme and name each item. You can buy little signs or you can make your own  easily using off cuts of mdf or strong card painted with blackboard paint and glue to lollypop or wooden sticks and insert into the food container.
You can easily create a stylish on trend cake plinth by using an existing small side table and covering the edges with some mdf boards on three sides or large pieces of cardboard and then cover with large sheets of white paper and finish it off with some large black cow print patches to create a cow print look.
Farm Party Food Ideas
For younger children milk or milk shakes makes a great party drink. You can serve them in our cute glass or plastic mini milk bottles and decorate them with animal stickers, rustic bows or cow print designs.
Another nice idea is to use other products that come from the farm like yoghurts and boiled eggs or even ice creams for dessert.  Home made sausage rolls or honey roasted mini sausages are also popular.
Fill sandwiches with cheese, cheese spread, ham, egg mayonnaise and chicken. You can also cut up lots of vegetables and serve them with dips.  Mini corn works well.
Cupcakes are perfect as everyone loves them and there are so many different ways that you can decorate.  The cute cupcakes below use a piped decoration but you can also use royal icing to give a flat finish.
Farm Party Decorations
My Dream Party Shop has a massive selection of farm party balloons.  They are one of the easiest ways to decorate a farm party and can really transform a room.  Use a large tractor supershape balloon alongside a range of cute farm animal head balloons.  Choose from a pig, horse, sheep or pig.  We also have a cute hen balloon which makes a striking centrepiece on the buffet table and is air-filled so doesn't require any helium.  We can also create Farm Themed Number Columns and can add a cute range of farm animal mini balloon heads to the base.
A balloon garland also makes a striking centrepiece. In the one below we used the same primary colours as a base and inserted the cow print balloons to pull it all together. These same colours could also be used in helium bouquets or you could put a single balloon on the back of each childs chair or down the centre of the table in a mixture of primary colours or the cow print balloons or a mixture of both to create a stylish display.
Farm Party Games
A farm party gives you the opportunity to use to some old fashioned type games and lots of new ones.
Apple Bobbing
This is where you put lots of apples into a big bucket or tin bath full of water and then everyone has to try and grab the apple with their mouths.
Pin The Tail on the Piglet
Pin the Tail on the piglet is just like Pin the Tail on the Donkey but use a large picture of a pig instead and a curly tail to pin to the picture.
Wheelbarrow Race 
One person holds onto their teammates legs and the teammate walks on his hands and everyone races down a track to the finish line.
Sack Race 
Use giant hessian sacks just like the farm uses to pack his potatoes and  everyone races down the track to the finish line by jumping.
Egg and Spoon Race
Eggs come from farms too, so do a traditional egg and spoon race where each contestant holds an real egg (or a plastic one) on a spoon and races to the finish line trying not to drop the egg along the way.
Farm Animal Round Up
Hide lots of plastic farm animals around the garden, house or venue and get all the children to go on a treasure hunt to see how many they can round up!
Farm Animal Charades
Write the names of farm animals on pieces of paper and put them into a basket and get each child to take a name out of the hat.  Everyone then takes it in turns to act like the animal and everyone else has to guess which animal they are.
Duck Duck Goose
A playground classic. One person is "it" and walks around the outside of the circle. As they walk around, they tap the player's heads and say whether they are a "duck" or a "goose". Once someone is the "goose" they get up and try to chase "it" around the circle.
We hope that you have enjoyed our farm themed party ideas blog and would love to hear your feedback.  We have lots of other fun party blog posts to help inspire you so why not check out all of the My Dream Party Shop Party blog posts while you are here.
Leave a comment
Comments will be approved before showing up.
---
Also in Blog Posts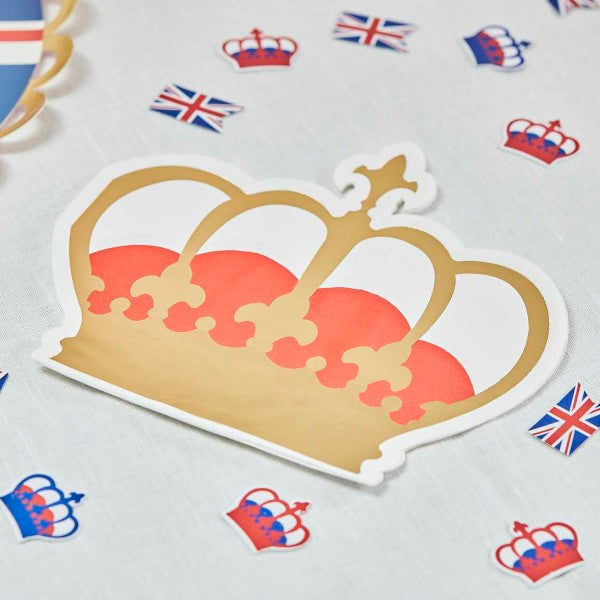 This year King Charles III will be crowned at his Coronation and just like the Jubilee we will be celebrating across the nation. Our Coronation Party guide has lots of fabulous ideas to help you organise the best street or garden party ever to celebrate the Coronation.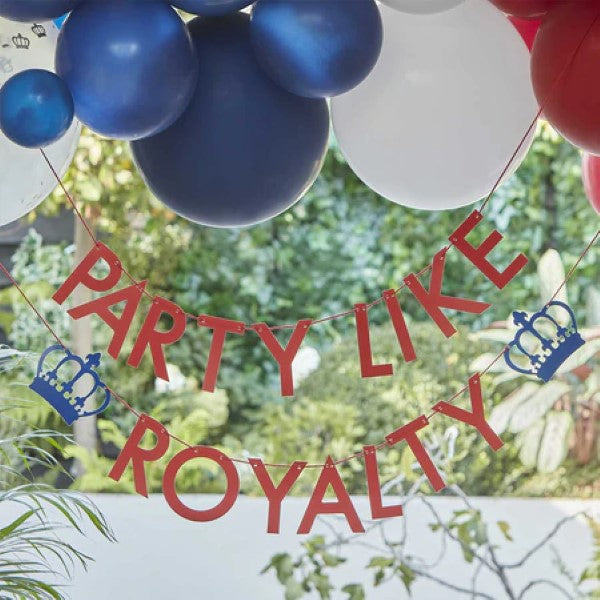 This year the Queen celebrates becoming the first British Monarch to reign for 70 years and everyone will be celebrating across the nation.  Our guide will show you how to organise the party ever whether it is in the street or at home in the garden.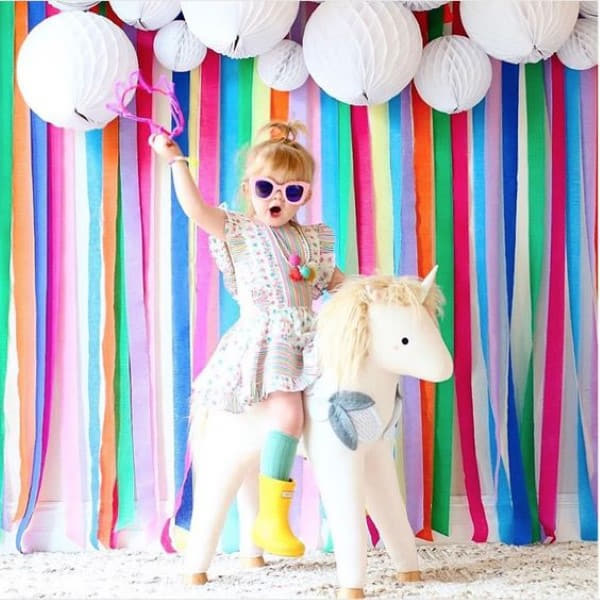 Crepe paper streamers are one of the cheapest decorations and they really go a long way if you know what to do with them. My Dream Party Shop has rounded up the best and most exciting examples of ways can you use crepe paper streamers to decorate your party from across the internet.