How to Hold the Best Firework Party Ever!
At My Dream Party Shop we have put together some tips to help you hold the best firework night party ever.
As with any party, preparation is key.  Remember to stock up on disposable tableware in our plates, cups and napkins collections.
Keep your guests warm
Remind your guests to wrap up warm and bring hats, scarves and gloves with them as well as warm footwear.  If you don't have a bonfire for guests to stand around, make sure that you set up a fire pit.  Also provide some blankets and hot water bottles for those who really feel the cold.
Light up your party
Keep an eye on the little ones by using glow in the dark necklaces or use some of our glow sticks.  They are great fun and means that you can easily see where the little ones are on the night to keep them extra safe.
Create an ambient atmosphere outside with low level lanterns and tea lights so that guests can see what they are doing.  Outside solar lights are also good.
Inside use fairy lights and tea lights to keep the lighting soft and atmospheric.
Decorations are essential for any party.  Decorate your buffet table in particular.  See our full party decoration collection here.  Rosette fans are particularly good for hanging behind your buffet table as they look like catherine wheels!.  Our balloon garland kits can be made bespoke for your colour scheme.  Just drop us an email and we can make a bespoke one to suit your party.
Drinks 
It's never too early for mulled wine or a good hot toddy cocktail.  Some good options are a baileys and amaretto "hottail" made from a mug of hot milk, a shot of amaretto and a shot of baileys, 2 tbsp hot chocolate, whipped cream and grated nutmeg to decorate.  
Another idea is a hot gin cocktail.  Take 50ml Sipsmith London Cup, 100ml cloudy apple juice, 100ml orange juice and an orange segment.  Gently heat the juices together in a pan over the stove, until warm and simmering. Pour over your gin and muddle them together. Garnish with a wedge of orange, and serve. These cocktails will keep your guests super warm.  Serve in glasses with handles or some cool enamel mugs. 
For the children set up a hot chocolate bar.  Serve a big bowl of hot chocolate ladle individually into cups.  Let the children help themselves to marshmallows, grated chocolate, squirty cream and sprinkles. 
Alternatively you can make your own hot chocolate melts by melting chocolate and butter in a bowl over hot water and then spoon into cup cake moulds.  Add gold stars or jelly sweets and marshmallows before putting them to set in the fridge with a lolly pop stick in the centre of each one.  Turn them out once set.  Let the children melt the chocolate sticks into hot milk.
Food Ideas
I don't know what it is about Bonfire Night Parties, but they just make me really hungry.  Possibly it's the cold!  Here are some great ideas for feeding your guests at your Bonfire night party. 
You really want something that you can prepare in advance, that is warming and easy to serve for your hungry party crowd. I recommend a chilli or a curry (also veggie versions). Keep them warm in chaffing dishes if you have them.  Have plenty of accompaniments on the side like sour cream, guacamole, garlic bread and salsa for the chilli or mango chutney, naan bread, yoghurt raita and coriander for the curry.  
For younger guests who may not eat curry or chillii you could offer hot dogs which again can be cooked in advance and then assembled on the night.
For dessert you can offer traditional marshmallows on skewers or the more trendy alternative s'mores.  To make the s'mores take a chocolate chip cookie or digestive biscuit, put a marshmallow and a piece of chocolate on top of the biscuit or cookie, put in the microwave for 10-15 seconds.  When it looks like it is melting take it out and add another biscuit or cookie on top.  Squash it down and serve.   
Sparklers
Kids love sparklers but before you start using them ensure that guests are spread out and that all the children are well supervised.  A good safety tip for little ones is to insert the sparkler into a potato or carrot.  This makes them much easier and safer for younger children to hold.  Also remember to have a bucket of water to hand to put the used sparklers straight into.  
Fireworks and Safety 
Fireworks are very dangerous, so it is important to ensure that your guests and pets are kept well away from where they are let off.  Clearly rope off an area of the garden so that guests don't go beyond this point throughout the night.  Also make sure that you mark out an area around your bonfire so that guests don't get too close.  Mark out clearance areas in daylight so that you can see what you are doing.
Your clearance area should be a minimum of five metres and may even need to be 25 or even 40 metres depending on how big the firework is. Make sure that you read the instructions beforehand and when you are buying them to make sure you have sufficient space in your garden.
Pick your fireworks carefully and plan the display order.  Get a good selection of lower ones and ones that shoot into the air.  Make sure that you keep your best one for last so that your display finishes on a high.  Make sure that you have a head torch or hand held torch to hand for lighting the fireworks.
Think about which way the wind is blowing.  If it is blowing towards your guests you may need to leave extra clearance space on the night.
If one of your fireworks doesn't go off fully, leave it alone for 15 - 20 minutes and then douse it in water.
Pick up any left over pieces of firework and dispose of them responsibly.  Do not ever put any left over pieces on the bonfire.
Take all the precautions listed above but also make sure that you have a first aid kit to hand.  Make sure you have antiseptic spray and ointment, gauge bandage, plasters and safety pins in your kit.
Hope that you all have an amazing night and keep safe! 
Leave a comment
Comments will be approved before showing up.
---
Also in Blog Posts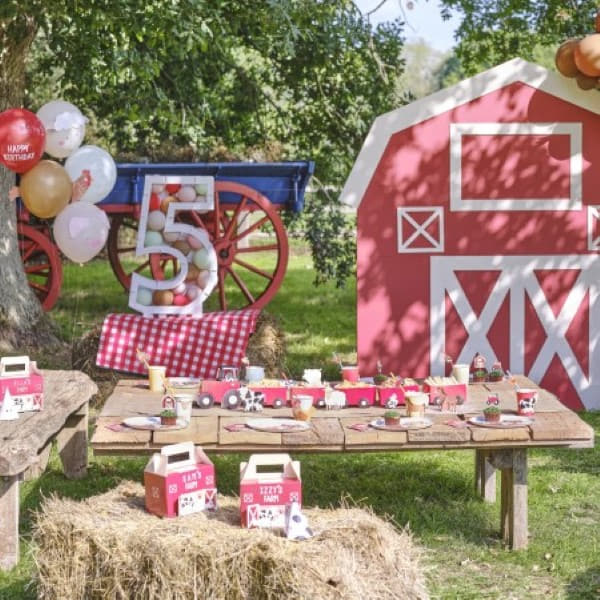 Our blog post will show you how to throw a fun farm themed party that will delight any little boy or girl. We have lots of ideas for easy farm themed party decorations and party food. The Farmyard Party Theme is extremely popular as it is an easy choice that works well for both boys and girls.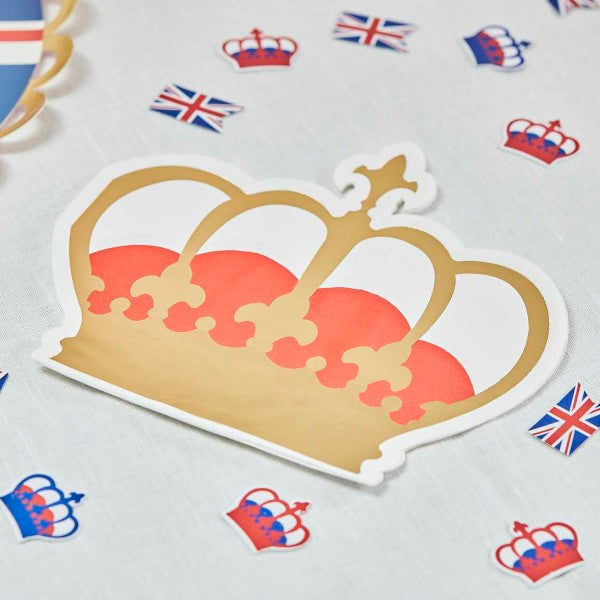 This year King Charles III will be crowned at his Coronation and just like the Jubilee we will be celebrating across the nation. Our Coronation Party guide has lots of fabulous ideas to help you organise the best street or garden party ever to celebrate the Coronation.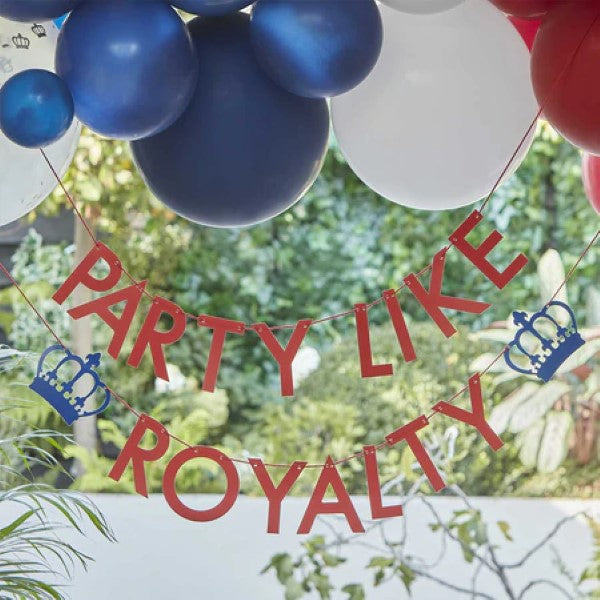 This year the Queen celebrates becoming the first British Monarch to reign for 70 years and everyone will be celebrating across the nation.  Our guide will show you how to organise the party ever whether it is in the street or at home in the garden.