How to hold a Mermazing Under the Sea Party
It was my daughter India's 8th birthday party at the weekend and she really wanted an "Under the Sea" themed party with lots of mermaid references.  Here's what we put together for her.
The iridescent Mermaid plates and gorgeous matching cups are by luxury party brand company Talking Tables.  They have stunning designs and this one is no exception.  From our "We Heart Mermaids" collection.
We also used some of our re-usable pretty Mini Plastic Drink Bottles and customized them to fit the theme by adding some shells and co-ordinating mint green ribbon in a bow around the neck.  The Iridescent Straws can be found in our "Iridescent" party collection.
We wanted something pretty to finish off our stunning Iridescent Pink Paper Tablecover as a focal centrepiece and used this stunning Iridescent Pink Sequin Table Runner.  I absolutely love it and know that I will re-use it time and time again.  I just think it is one of those investment pieces. It would be perfect for a host of occasions including baby showers, hen parties and even weddings.  It is super delicate so you could see the table cover underneath but they go together so well it looked really stunning on the table.
I used some of our Cream Artificial Peonies in the centre of the table.  They are so realistic that everyone always thinks they are real.  These are another really good investment. They look super pretty in a balloon garland also and can be used as a centrepiece display on your kitchen table or bedroom dressing table all year around. 
For the backdrop we used a white backdrop sheet to cover the purple paint on our kitchen wall and topped it off with one of our amazing Balloon Garland Kits.  I have named this one "Mermaid Dreams".  It's a mixture of chrome mint green, pearl mint green, pearl lavender, pale pink, spring lilac and chrome silver balloons.
We finished the look off with one of our chrome silver Under the Sea balloon Bunting, which was stuck to the backdrop.
For the food we tried to theme everything fish related. The snacks were traditional old school "fish and chips" biscuit snacks.
There were also pink shrimps to nibble on.  They were all served in oyster shell bowls.
For the main course the children had fish shaped fish fingers and star potato shapes served with traditional peas. 
We followed the main course with some "under the sea" clam themed biscuits filled with mint green butter cream and a surprise little pearl.
We also served cupcakes topped off with some of our glittery Under the Sea Cake Toppers.  The cake toppers come in three designs, a white sea star, a purple sea horse and a turquoise mermaid tail.
For the birthday cake I knew I wasn't going to have time to make one from scratch. The last cake I made (a unicorn) took me 6 hours, so I decided to cheat this time. I found this pretty Mermaid cake at Sainsbury's, which totally matched the colour scheme.  I simply added a few extra pearls and one of our Glittery Silver Candles.  I then decorated with shells around the outside of the cake.  I did have some extra mint green icing which I was going to pipe around the outside, but I simply didn't have the time on the day, but I still think it look super pretty.
For more general decoration I used a range of foil balloons from our foil balloon collection and used our Silver Foil and Iridescent door curtains as shimmery backdrops.  Here is our Giant Red Lobster Foil Balloon, which I think looks super cheeky.
This is our Large Silver Shark Balloon.  This also comes in Medium and Small versions.  We cluster them together around the room and hung them with fishing line which made them look like they were swimming! 
We also used lots of little clusters of Sea Creature Foil Balloons.  These are super cute and look great hanging together.
One of the most popular balloons at the party was the large Enchanting Pink Mermaid Foil Balloon.  We also sell this in a Purple version.
The children really love our Blue Jellyfish Honeycomb Decorations in particular.  The decorations come with a net overlay and dangling swirls with beads.  They are very effect and the best thing is they can be reused.
Finally India's guests left with a Mermaid Themed Party Bag filled with Mermaid party pieces like our Mermaid Tail Key Rings and sea inspired sweets.
For more party ideas see our "Under the Sea", "Be a Mermaid" or "We Heart Mermaid's" party collections.
Have you used any of the products featured?  We would love to see your party pics!  If you enjoyed our blog please let us know in the comments or share it with your friends.
Leave a comment
Comments will be approved before showing up.
---
Also in Blog Posts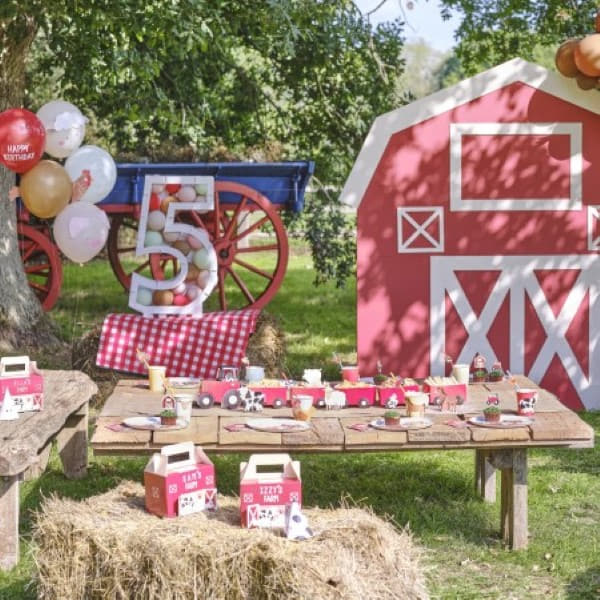 Our blog post will show you how to throw a fun farm themed party that will delight any little boy or girl. We have lots of ideas for easy farm themed party decorations and party food. The Farmyard Party Theme is extremely popular as it is an easy choice that works well for both boys and girls.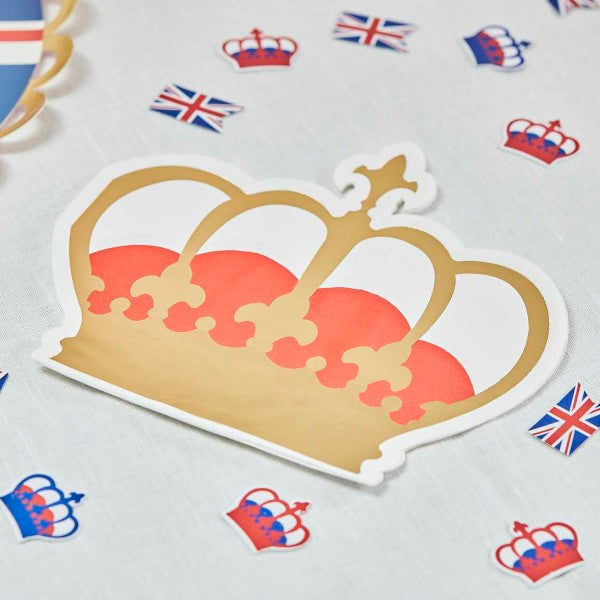 This year King Charles III will be crowned at his Coronation and just like the Jubilee we will be celebrating across the nation. Our Coronation Party guide has lots of fabulous ideas to help you organise the best street or garden party ever to celebrate the Coronation.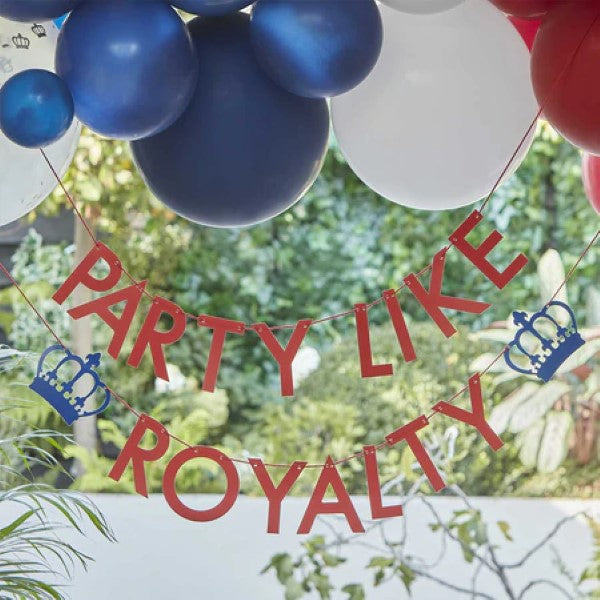 This year the Queen celebrates becoming the first British Monarch to reign for 70 years and everyone will be celebrating across the nation.  Our guide will show you how to organise the party ever whether it is in the street or at home in the garden.